Directory of Helping Professionals
The Directory will enable others to find you. Please consider joining at a level that includes this marketing opportunity. This directory is available to the general public.
Click here to search for a listing
Hypnotherapist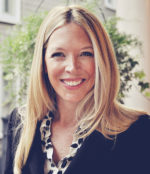 Hillary Evans, a Certified Clinical Hypnotherapist, Certified Transpersonal and Interpersonal Hypnotherapist, and the founder of TrueHypnosis a hypnotherapy practice based in Charleston, SC.