Kim Finucan, Changes Counseling Center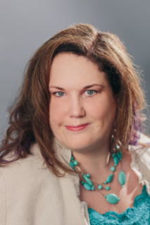 With over 20 years of mental health experience, I have worked in behavioral health management, inpatient and outpatient psychiatric care centers, as well as, private practice. These roles have prepared me to understand the personal difficulties that people experience across many walks of life.
I provide individual counseling, family counseling, group counseling and coaching. To assist my clients, I utilize a variety of therapeutic techniques tailored to your individual needs and strengths. I am a Certified Clinical Trauma Professional and a Certified DBT therapist. I look forward to working along side my clients to experience their potential for a fulfilled life. CHANGES is a safe place to find acceptance. In addition to me, CHANGES has 2 clinicians and a nurse practitioner. They share my belief that each person is unique, having strengths to overcome any struggle. CHANGES is dedicated to helping all on their life's journey. We are conveniently located behind Trident Medical Center.
Send Message to listing owner
Kim Finucan, Changes Counseling Center