Julie Wood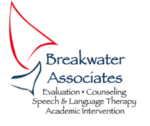 Julie's passion for working with children with special needs was sparked as a child when she accompanied her mother as she volunteered her time and effort to help establish the first private school for children with special needs in Orlando, Florida.
Julie obtained her Bachelor's degree in Psychology from Clemson University and continued there to complete postgraduate work in Special Education. She went on to The University of Georgia to earn both a Master's degree and a Specialist's degree in School Psychology.
Julie began her career in the public schools of Hartwell, Georgia and Anderson, South Carolina. Later, Julie gained valuable experience working as a Child and Adolescent Therapist II for the South Carolina Department of Mental Health in Oconee and Pickens Counties. Upon moving to the Lowcountry, she began homeschooling her own three children while also running a private academic tutoring business.
After her youngest child entered high school, Julie returned to school psychology working within the private practice setting. When Julie met her current practice partner, Meg Humphrey, they discovered that they shared a common passion for providing the best of psychoeducational services to meet the needs of children and adolescents with academic, social, emotional, and behavioral issues. Thus Breakwater Associates was born.
Julie has a special interest in dyslexia and keeps current through extensive reading of peer-reviewed research, attending conferences, and dialoging with other professionals in the field. She is passionate about providing comprehensive neuropsychology-based psychoeducational evaluations to properly identify students struggling with dyslexia. Julie serves on the board of the South Carolina Branch of the International Dyslexia Association in order to help share her knowledge, expertise, passion, and time to spread dyslexia awareness and build support for dyslexic individuals and their families throughout South Carolina.
Julie enjoys spending time with her husband Bryan, watching her three daughters pursue their passions, cheering for the Clemson Tigers, traveling, and volunteering her time in her church and community.
Julie is a professional member of the following organizations:
National Association of School Psychologists (NASP)
South Carolina Association of School Psychologists (SCASP)
South Carolina Branch of the International Dyslexia Association (SCBIDA) – Board Member
International Dyslexia Association (IDA)
American Psychological Association (APA)
Children and Adults with Attention Deficit / Hyperactivity Disorder (CHADD)
Send Message to listing owner
Julie Wood