Joyce Callis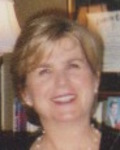 Working with both individuals and couples my work is characterized by compassion, hope and skill. My goal for each client(s) is to pursue the definition of mental health which is, "Obtaining a psychological state of well being characterized by continuing personal growth, a sense of purpose in life, self-acceptance, and positive relation with others". I am fluent in trauma recovery as well as other challenging life issues. Through life's experiences we can develop self-defeating beliefs that interfere with our joy and progress and may also interfere with satisfying relationships. Healthy choices lead to positive outcomes!
As a Certified EMDR therapist I am able to help clients progress rapidly toward resolution of issues — saving both time and financial resources. This technique is highly effective in discovering, challenging and eliminating self-defeating beliefs replacing them with more life affirming beliefs. Principles of personal coaching and life planning also utilized.
Relationships hold the greatest potential for satisfaction and joy yet can be most difficult. As individuals learn to communicate successfully and are willing to create a 'we' rather than an ego driven 'I' the relationship can prosper and become as fulfilling as the couple had hoped for in the beginning.
Send Message to listing owner
Joyce Callis