BAKERS Counseling Services, LLC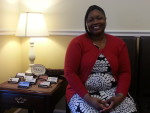 We specialize in Depression, Sexual Abuse (Victim), Physical Abuse (Victim), ADHD & ADD, Anger Management, Stress Management, Christian Counseling, Relationship Counseling, Oppositional Defiant Disorder, Unspecified Disruptive, Impulse-Control & Conduct Disorder, Bereavement, TBI, PTSD, and Adjustment Disorder. We also offer Career Counseling for business executives. And clinical supervision for LPC Interns with our LPC/S.
Group practice with diverse Independent Counselors (e.g. male and female)! Independent Counselors are not in-network with all of the listed health insurances. We also have a Clinical Neuropsychologist in the office. Please ask when calling to set an appointment if the assigned counselor is in-network with your insurance.
Send Message to listing owner
BAKERS Counseling Services, LLC