Adam Berkowitz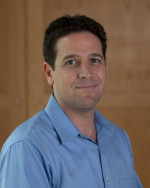 As a psychodynamic psychotherapist, I offer children, families, and adults a safe and accepting environment to explore and gain a better understanding of the issues most affecting their lives. Rather than solely focusing on behaviors or symptoms, I work with individuals and families on gaining insight and understanding into the various underlying causes of their thoughts, feelings, and actions. It is only then that meaningful and long-lasting change is possible.
For adults, feelings of worry, sadness, anger, guilt, stress, and self-doubt are often caused by a combination of present life circumstances and troubling past experiences. Together, we will work on helping you make inner changes and choices that will ultimately lead to a more meaningful, satisfying, and enjoyable life.
Children often have difficulty putting their feelings into words. Instead, they "act out" these feelings within their relationships with parents, siblings, and others. The goal of child therapy is to promote healthy and progressive emotional development. This is achieved through play and talk therapy along with parent guidance sessions.
Send Message to listing owner
Adam Berkowitz