Directory of Helping Professionals
The Directory will enable others to find you. Please consider joining at a level that includes this marketing opportunity. This directory is available to the general public.
Click here to search for a listing
Psychologist
Paul W. Anderson, Ph.D. (843-422-1408) Licensed Family Psychologist, Marriage/Couples Therapist,Licensed Addictions Counselor, Bluffton - Hilton Head, South Carolina, 29910.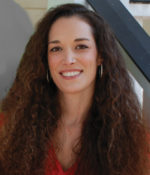 Sexual issues, relationship problems, and traumatic experiences can be difficult to discuss. You may feel embarrassed or think you are the only one who is suffering from these problems. As your therapist, I can assure you that you are not alone, and together we can design a plan to move forward. I work with individuals and couples who struggle with anxiety, mood disorders, sexual dysfunction, sexual abuse, adjustment disorders, and personality disorders. I also specialize in LGBT services ...click VIEW below for details.