Directory of Helping Professionals
The Directory will enable others to find you. Please consider joining at a level that includes this marketing opportunity. This directory is available to the general public.
Click here to search for a listing
Lisa E Wilson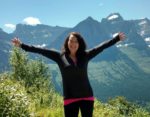 I am a Licensed Professional Counselor with a specialty in women but also work with many men as well. I enjoy working with a wide diversity of clients- race, gender, age (18 and up) sexual orientation and spiritual background are all welcome. A genuinely non-judgmental and compassionate person, I typically use a client-centered approach and believe in creating individualized treatment focusing on client needs and preferences. Because I've lived and grown through many difficult experiences in my own life, I am able to look at those experiences as gifts that allow me to better understand the people I treat. I have worked in a variety of settings which has given me the opportunity to practice therapy with those who are struggling with many different issues including mood disorders, trauma and abuse, anxiety and panic disorders,sexual dysfunction, troubled relationships, drug and alcohol problems or just trying to cope with the pressures of everyday life. Talking to a stranger about intimate problems can be a difficult decision. Every person seeking a therapist needs to feel that the "fit" is right and I encourage anyone curious about counseling to call and ask questions to let YOU decide if I feel "right" for your needs.
Send Message to listing owner
Lisa E Wilson